Product Description
Feature
The luster is luminous
High efficient heat transfer, good temperature control
Non-toxic, odorless, impermeable
Compact structure light and economical
Withstand high heat and extreme cold
Minimize cleanup and ensure food fresh
Environment friendly, recoverable and recyclable
High reliability and exchanging heat low noiseFAQ
Q: What is your terms of payment ?
A: Normally 30% TT in advance, balance paid before shipment.
Q: How long does it take for samples and mass production?
A: Usually it will take 15-20 days for new moulds and free samples (within 5 kg),;
after confirmation, 25-30 days for mass production.
Q:OEM/ODM available?
A:Yes,we can!
Q: Can you assist in design?
A: Yes, we can! We have a strong and experienced design team.
Q:Could you provide sample?
A:Yes, We are honored to offer you samples for quality check.
Q:Is sample order accepted?
A:Yes,we accept sample order and we can provide design service!We have varies of specifications, covering automotive, household, commercial, light industrial condensers. Precision flat tubes for all aspects such as evaporators, as well as various types of aluminum profiles.

1. We have the ability to independently design and develop molds. Many times to overcome key projects with high difficulty in China. Exclusive supply to customers.
2. We have a modern production capacity. Aluminum alloy flat tubes ( harmonica tubes ) that can meet customer requirements with high precision, high tolerance and no chip cutting or indentation.
3. We jointly develop the molds with international renowned companies. Our molds can greatly increase the service life of the abrasive tools. Under the premise of reducing production costs and guaranteeing product quality, the procurement cost of different types of pipes is reduced by 10-15%Features
The luster is luminous,
Non-toxic, odorless, impermeable,
Withstand high heat and extreme cold,
Minimize cleanup and ensure food fresh.
Environment friendly, recoverable and recyclableOur high quality equipment based on advanced technology produces aluminum fin stocks, all kinds of high frequency welded tubes and headers, enabling us to take good care of our clients' material needs. Facing the heat transfer field, Trumony is ambitious to provide its reliable, and cost efficient material solutions world wide.The 6 series and 7 series aluminum alloy profiles produced by us are widely used in the end plate and side plate of new energy vehicle power battery module, with medium and high strength.
By our goods welding performance, we provide mechanical properties for large capacity battery.Specification:
1, we can do various size per customer's requirements 2, Alloy Code: 3000, 6000 and other series aluminum alloy 3, Surface treatment: anodizing ,polishing, turning ,power coating, mill finish etc 4, Design: OEM, ODM, or we ourselves can also provide design service
5, Equipment: CNC, extruding machine, cold drawn machine, heating oven, straigtening machine,
cutting machine
6, Team Support: Professional design team, technology team and sales teamProducing:
1. Cold Rolling Production Line
2. Foil Rolling Line
3. Other Auxiliary Equipments
4. Color Coating Production Line
5. Embossed Aluminum Production Line
6. Carbon Production Line
7. CNC CenterTrumony specialized in heat transfer field. Taking heat transfer as core business, Trumony covers full range of products in Industrial cooling and
automobile industry. With our strong supplier ability and sales support,Trumony became the leading manufacturer and global supplier of heat transfer material for cooling towers, air cooled condensers and various other heat exchangers, such as radiators, condensers, evaporators.Trumony Aluminum Ltd, founded in 2006, is a leading supplier of critical heat transfer material for automobile and industrial cooling sectors.
Mechanical property

Alloy Code

Temper

Tensile Strength Rm(Mpa)

Yield Strength(Mpa)

Elongation(%)

TR-010,TR-020,TR-030,TR-040TR-050,TR-110,TR-310,TR-116,TR-316,TR-111,TR-313,TR-121,TR-131,TR-141,TR-150,TR-151,TR-156Etc.

O

95-135*

≥35*

≥15*

H14

140-185

≥125

≥1.5

H24

140-185

≥125

≥3

H16

185-225

160

≥1

H18

≥185

--

≥0.5

TR-166Etc. Tube material

H24

185-235

≥150

≥8

TR-116,TR-316 Etc.tube material

H14

140-185

≥125

≥3

H24

140-185

≥125

≥8
| | | | | | |
| --- | --- | --- | --- | --- | --- |
| OD | OD Tolerance | ID Tolerance | Roundness | straightness | Circular run-out |
| φ16-20 | ±0.02 | ±0.02 | 0.01↓ | 0.015↓ | 0.05↓ |
| φ20-30 | ±0.02 | ±0.02 | 0.01↓ | 0.015↓ | 0.05↓ |
| φ30-50 | ±0.05 | ±0.05 | 0.02↓ | 0.020↓ | 0.08↓ |
| φ50-80 | ±0.15 | ±0.10 | 0.05↓ | 0.025↓ | 0.10↓ |
Mechanical Properties

No

Alloy

Temper

Tensile




strength

Yield




strength

Elongation

1

1050

O/F/H111/H112

≥ 65

≥ 20

≥ 25

2

1100

O/F/H111/H112

≥ 75

≥ 20

≥ 25

3

1197

O/F/H111/H112

≥ 80

≥ 25

≥ 20

4

3102

O/F/H111/H112

≥ 75

≥ 20

≥ 25

5

3R03

O/F/H111/H112

≥ 80

≥ 25

≥ 20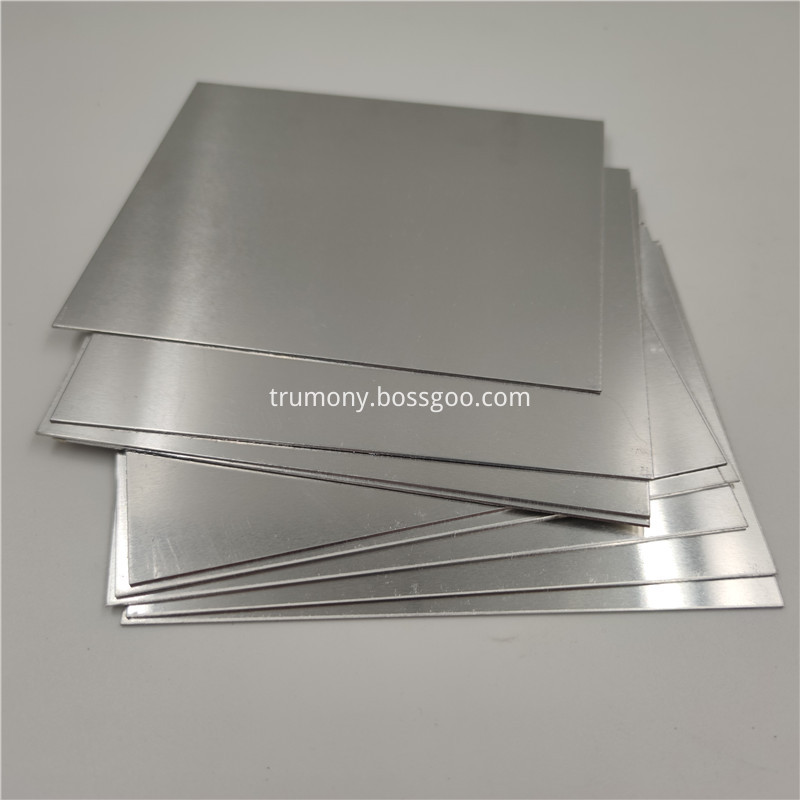 Company Introduction:
Trumony Aluminum Co.LTD build from 2006, have export over 53 countries of worldwide. Our main products are aluminum alloy cladding material, cole material and other aluminum products like aluminum sheet, aluminum plate, aluminum coil, 3003 aluminum water cooling plate for heat sink, aluminum foil, aluminum strip, aluminum pipe, aluminum tube, aluminum heat exchange etc, for automobile heat exchangers area such as radiator, intercooler, condenser, evaporator and industrial heat exchangers, like electricity power radiator, air conditioner etc.There are complete sets of modern production and testing equipment operation workshops for casting, hot rolling, cold rolling, coating finishing and advanced check-out for researching and testing,such as WDW-3010- micro-controlled electronic universal testing machine,CALS-2000 aluminum alloy metallographic image analysis system etc.