Product Description
Non polluting Aluminum plate for aluminium air batteries
The chemical reaction of aluminum air battery is similar to that of zinc air battery. Aluminum air battery uses high purity aluminum (99.99% aluminum) as negative electrode, oxygen as positive electrode, and aqueous solution of potassium hydroxide (KOH) or sodium hydroxide (NaOH) as electrolyte. Aluminum absorbs oxygen in the air and produces chemical reaction when the battery is discharged. Aluminum and oxygen react and convert into alumina. The development of aluminum air battery is very fast. Its application in EV has achieved good results. It is a promising air battery.
Trumony also has multi metal composite material,automobile lightweight aluminium material,aluminum ultra flat sheet, aluminum extrusion pipe,aluminum brazing tube and so on.
Consumption rate:
| | |
| --- | --- |
| Consumption rate | |
| Aluminum electrode consumption rate | 3.5 ~ 4kWh/kg |
| Electrolyte consumption rate | 2 ~ 3.5kg/kWh |
1. Material for Aluminum air battery: High purity aluminum, graphene, water
2.Application:
1)For civil: Emergency energy like house/ hotel / hospital/ fire control/ public area emergency light, power bank for phone and computer etc; Outdoor emergency energy for barn lantern, phone, light etc.
2)For Industrial: Standby power of building, communication base station, emergency rescue,refuge park, mine etc.
3)For military: Camping, field training, field power supply, charging, maintenance, lighting requirements
3.Advantage:
1)Mute:below 60db
2)Large storage capacity
3)Light
4)Maintenance free:can storage 10 years without maintenance, save maintenance cost.
5)Adjustable power
6)Low infrared radiation
7)Safety:No danger like explorde or burn when deliverying, storage and using.
Our advantage:
1. Since 2006, we have rich experience in this industry in China;
2. Good reputation in aluminum material industry;
3. We have our own development department for new material research;
4. Good experience and cooperation with big client in the world;
5. With Certificate ISO9001-2008;
6. High performance cost ratio;
7. Fast delivery time:15-30 days
8. Good communication skills, and good after sells service, and understandings for customers;
Company Introduction:
Trumony Aluminum Co.LTD build from 2006, have export over 53 countries of worldwide. Our main products are aluminum alloy cladding material, cole material and other aluminum products like aluminum sheet, aluminum plate, aluminum coil, aluminum brazing pattern plate, aluminum checkered 5 bar pattern plate, aluminum foil, aluminum strip, aluminum pipe, aluminum tube, aluminum heat exchange etc, for automobile heat exchangers area such as radiator, intercooler, condenser, evaporator and industrial heat exchangers, like electricity power radiator, air conditioner etc.There are complete sets of modern production and testing equipment operation workshops for casting, hot rolling, cold rolling, coating finishing and advanced check-out for researching and testing,such as WDW-3010- micro-controlled electronic universal testing machine,CALS-2000 aluminum alloy metallographic image analysis system etc.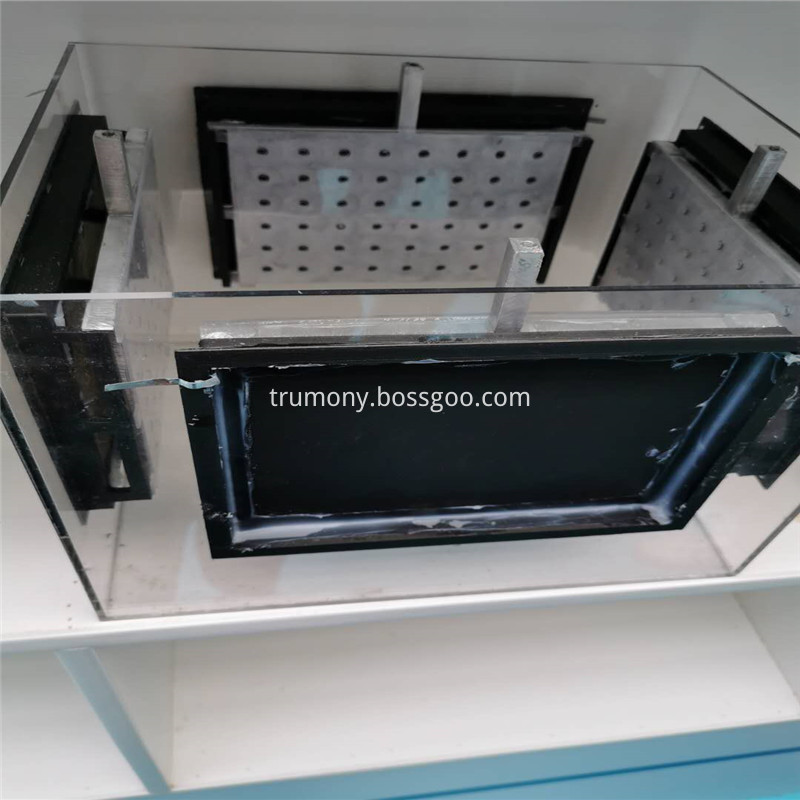 FAQ
1, Q: Are you manufacturer of Non polluting Aluminum plate for aluminium air batteries?
A: Yes, we are established in 2006. As a manufacturer welcome to visit our factory.
2, Q: Do you accept customized orders?
A: Yes, we do. Your customized orders are always welcomed. Please kindly offer us your technical perfrmances or samples so that we can customize the products according to your preferences. About any further detail, please feel free to contact us.
3. Q: How can I get one quotation faster?
A: Pls offer details about your demands as more as possible,insulation thickness,over diameter,nominal voltage,working temperature,color,quantity,application,etc.
4. Q: If I can not offer above information,what should I do?
A: Try your best to offer more information,we will help you design suitable pipe & tubes & plate.